Toyota SUVs Available for Sale in Fort Wayne, IN
Find the New SUV for You in Our Toyota SUV Lineup
The Toyota lineup is home to some of the market's most versatile new models. If you're looking for a feature-rich vehicle that mixes the best modern amenities with a reliable performance package, Toyota can help you find the new model that's right for you.
That includes drivers looking for a top-tier SUV. When you visit the sales team at Fort Wayne Toyota, you'll find a selection of Toyota SUVs that can satisfy every level of need.
Based in Fort Wayne, our dealership can fill you in on all the SUVs available for sale in our new Toyota lineup.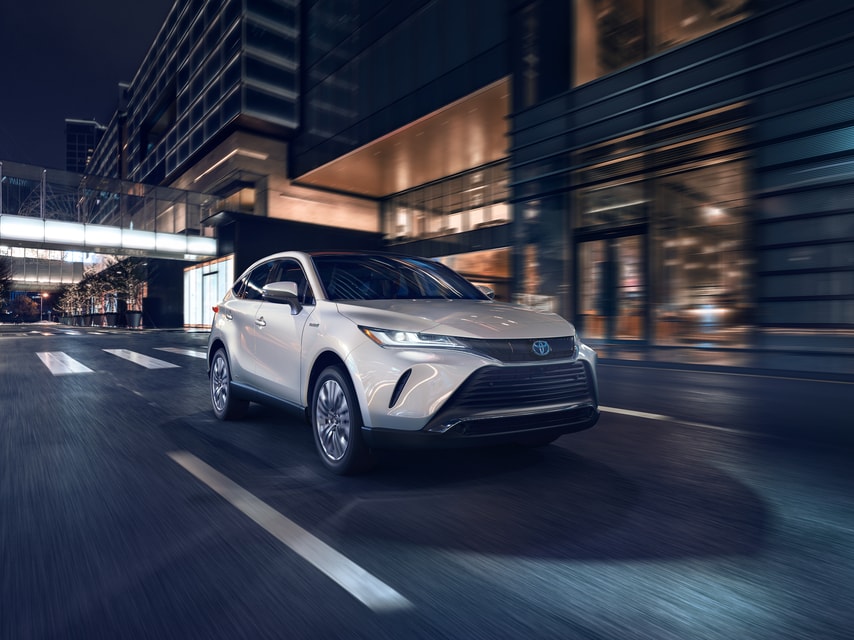 New Toyota Venza
A five-seat midsize SUV, the Toyota Venza offers a range of impressive benefits, especially on the performance front. These include a standard hybrid powertrain for enhanced fuel efficiency and standard all-wheel drive for extra traction. These come on top of a rich collection of amenities designed for everything from comfort and media to safety and more.
Shop Toyota Venza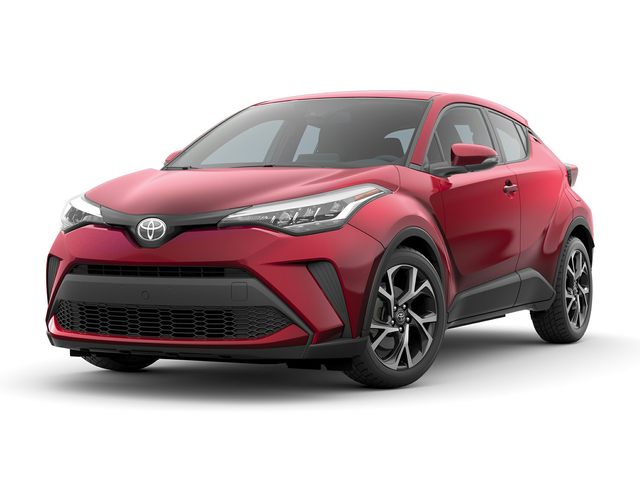 New Toyota C-HR
The Toyota C-HR provides a subcompact experience that's cozy and convenient with seating for five. With its competitive price tag and robust feature options, the C-HR provides a valuable option for drivers who want the versatility of an SUV with a smaller design.
Shop Toyota C-HR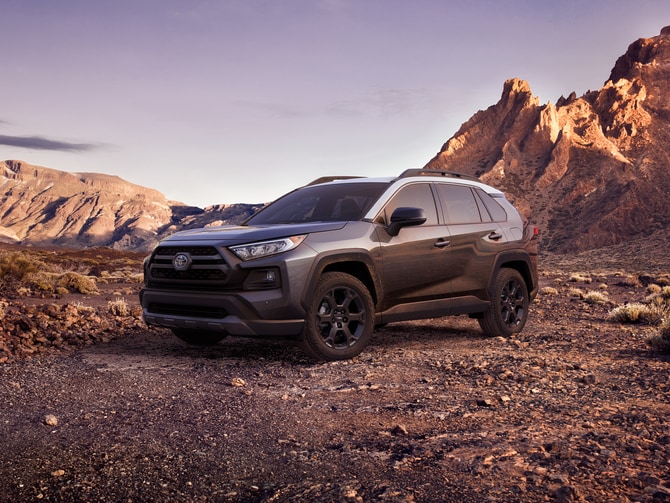 New Toyota RAV4
A longtime mainstay of the compact SUV segment, the Toyota RAV4 offers a balanced driving experience perfect for all your driving ambitions. Do you want a comfortable five-seater for your daily commute? The RAV4 can deliver it. Do you want something with an extra touch of grit for your more ambitious weekend adventures? A new RAV4 can provide that too.
Shop Toyota RAV4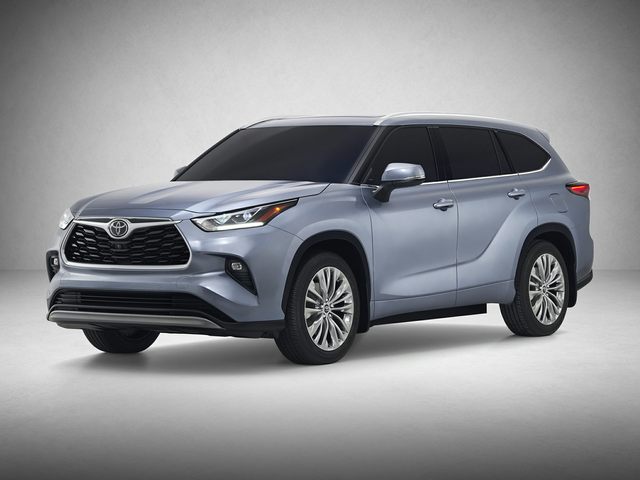 New Toyota Highlander
Looking for a powerful midsize with rich features, a spacious interior, and seating for a crowd? It sounds like you need a new Toyota Highlander. The eight-seat Highlander comes equipped with a standard V6 powertrain and a host of coveted amenities tailored to meet all your needs, from media and comfort to safety, performance, and more. The Toyota Highlander and Highlander Hybrid offer Illinois shoppers a spacious interior with plenty of modern tech features to make your daily commute more enjoyable.
Shop Toyota Highlander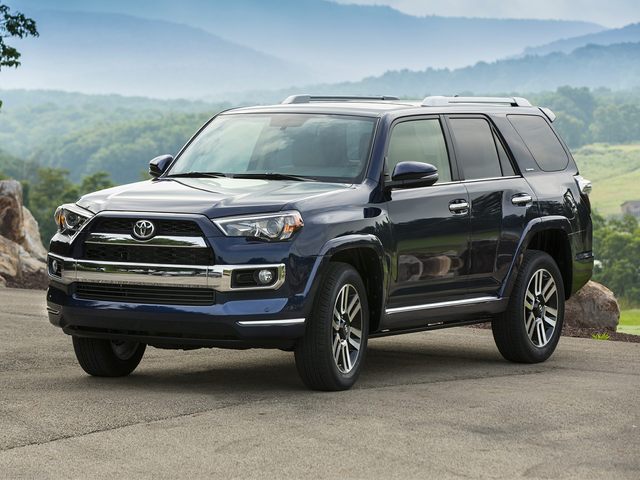 New Toyota 4Runner
For many Indiana drivers, all-terrain performance is the best reason to go home in an SUV. All-terrain ability is exactly what you'll get when you drive home in the Toyota 4Runner. Equipped with a powerful V6 engine and built with a rugged body-on-frame design, the 4Runner offers the ground clearance and power to tackle even the toughest conditions and terrains.
Shop Toyota 4Runner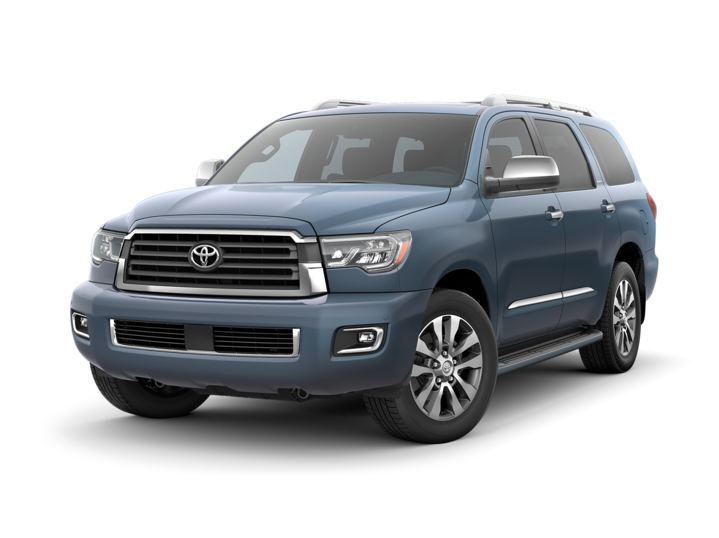 New Toyota Sequoia
Seating, space, and power. Are those your must-have features? Then the Toyota Sequoia is the new SUV for you. A full-size model with a cavernous interior and seating for up to eight, the Sequoia comes powered by a standard 381 horsepower V8 engine. This impressive V8 complements a feature suite that includes everything from tri-zone climate control to media technology like Apple CarPlay, Android Auto, and Amazon Alexa.
Shop Toyota Sequoia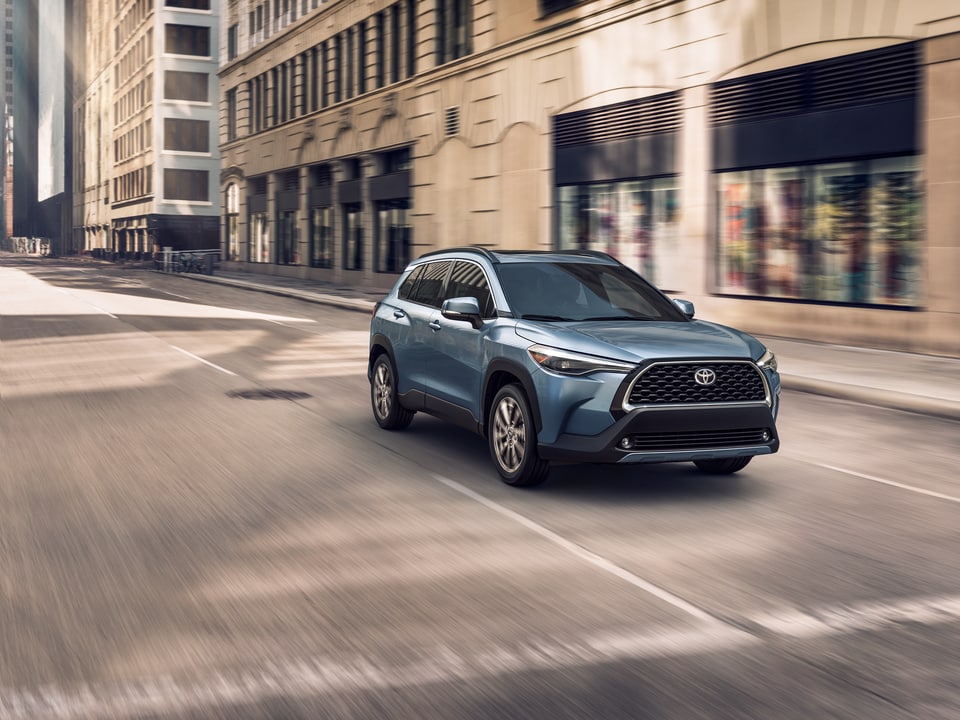 Coming Soon - The New Toyota Corolla Cross Crossover
The Toyota SUV lineup is already one of the best on the modern market. That doesn't mean Toyota's the sort to rest on its laurels, though. Far from it!
Debuting for 2022, the all-new Toyota Corolla Cross will take the Corolla's winning sedan experience and transform it into a top-tier SUV. Designed to offer comfortable seating for five, responsive performance options, and a rich collection of features, the Corolla Crossover will provide a fresh alternative for Indiana drivers searching for a compact SUV.
Shop Toyota Corolla Cross
Pair Your Toyota SUV with Hybrid Efficiency
The only thing better than a new Toyota SUV? A Toyota SUV with the benefits of hybrid performance. The Toyota Venza isn't the only Toyota SUV that offers a hybrid powertrain. Drivers looking to bolster their gas mileage and cut fuel costs will find hybrid options available for SUVs, including the Toyota RAV4 and the Toyota Highlander. Talk with our sales team to learn more.
Visit Our Dealership to Buy or Lease Your New Toyota SUV
Are you a driver in the Fort Wayne, IN area interested in a new Toyota SUV? Contact our dealership today for a test drive! We'll fill you in on our latest options and tell you about current finance specials.
If we have a new SUV you like, we might also have a new loan or lease deal to make it more affordable.