Toyota Hybrid Vehicles
in Fort Wayne, Indiana
Fort Wayne Toyota can Tell You More About the Toyota Hybrids You Want
Explore the Toyota Hybrid Lineup with our Fort Wayne, IN Experts
You're shopping for a hybrid, and why wouldn't you? A good hybrid can help you save on your regular fuel costs, and the newest models are better than ever. That's especially true when the hybrids you're looking at come from the Toyota brand lineup.
Based in Fort Wayne, IN and serving drivers from Auburn to Columbia City, IN, our dealership can tell you more about Toyota's newest hybrid lineup. We'd love the chance to tell you more about everything these efficient new models have to offer.
What's Waiting in the Toyota Hybrid Lineup?
When you visit a dealership like Fort Wayne Toyota, you'll find a selection of new Toyota hybrids available for sale. These include options like:
Our friendly Toyota experts can tell you more about everything these diverse options have to offer.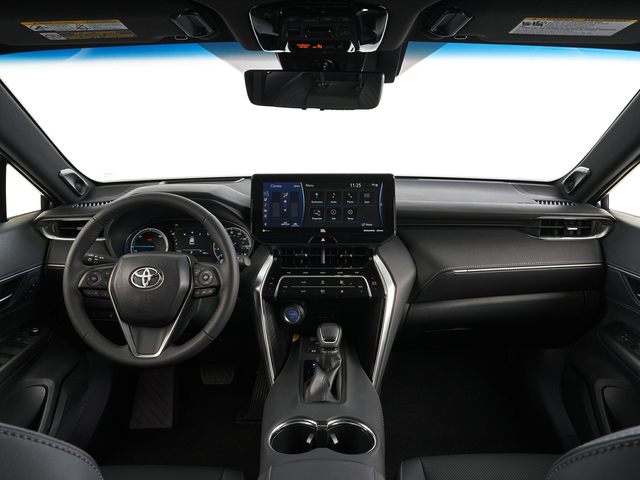 New Prius Hybrid
Toyota's original hybrid car, the Toyota Prius continues to offer one of the brand's most impressive hybrid packages. The new model offers up to 49 miles per gallon combined with 54 miles per gallon combined available in the Toyota Prius Prime. The Prius Prime also has a battery-only range up to 25 miles. All of this comes on top of a comfortable hatchback design, robust feature options, and optional all-wheel-drive.
New Camry Hybrid
Looking for something with a bit more space than the small-bodied Prius? That's where the Toyota Camry hybrid comes in. Toyota's five-seat mid-size car is already well-regarded thanks to its comfortable interior and top-tier collection of features. The Camry's hybrid model has been rated for up to 51 miles per gallon on city roads with 53 miles per gallon on the highway.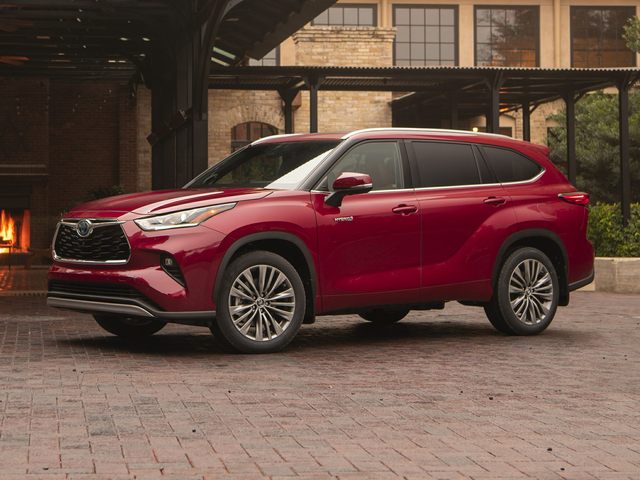 New RAV4 Hybrid
When you're looking for a valuable compact SUV, you'll find one of the market's best in the Toyota RAV4. And if you're looking for a top-tier compact hybrid? The RAV4 hybrid is the SUV you need. The new Toyota RAV4 hybrid is capable of up to 40 miles per gallon combined. If you opt to go home in the plug-in hybrid RAV4 Prime? You'll get up to 94 miles per gallon equivalent.
New Highlander Hybrid
The Toyota Highlander is the SUV you want when you need a new model that can seat a crowd. Its hybrid model builds on that value with better gas mileage. The Toyota Highlander offers seating for up to eight and a wealth of available features. These come on top of a hybrid performance of up to 36 miles per gallon combined, with 243 combined horsepower.
New Venza Hybrid
The Toyota Venza is the latest addition to the Toyota SUV lineup and offers one of its best hybrid packages. Every new Toyota Venza comes with a standard hybrid powertrain and standard all-wheel-drive. The new model seats up to five, comes with great standard features, and a hybrid performance of up to 39 miles per gallon combined.
Contact Fort Wayne Toyota to Learn More
Would you like to know more about the Toyota hybrids available at Huntington, IN and Warsaw? Reach out to the sales team at Fort Wayne Toyota today! We work with drivers of all sorts, and we're confident that our diverse Toyota hybrids include new model options you'll love.
For all your vehicle needs and more, contact Fort Wayne Toyota. We'd love the opportunity to run you through our current new inventory. Don't hesitate to reach out with your questions.