Toyota Electrified Vehicles in Fort Wayne
Electrified Vehicles in Fort Wayne
Hybrid, Plug-in Hybrid, Fuel-Cell Electric, Battery Electric
Toyota Electrified Vehicles in Fort Wayne
As a brand, Toyota might be the lead contender in the production of electrified vehicles. This stems from a lineup with a wide variety of choice in sustainability for Fort Wayne shoppers to explore at Fort Wayne Toyota.
Our sales professionals are able to counsel shoppers on the benefits of our various plug-in hybrid, battery hybrid & full electric Toyota options to help you find the ideal vehicle for your driving needs. Toyota EV purchases may also qualify for federal tax credits to help make your electric vehicle purchase more affordable. Compare our many sustainable Toyota models to discover why so many Indiana shoppers visit Fort Wayne Toyota when looking for an efficient vehicle.
Different Types of Electrified Toyota Models
The Toyota electrified lineup is certainly growing. With every new model year, there's more choice to exercise amid expansive model offerings. Toyota has impressed Fort Wayne shoppers with traditional hybrid cars for years since first introducing the Toyota Prius, but recent innovations have helped the Toyota model offerings expand to feature plug-in hybrid models and fully electric vehicles as well.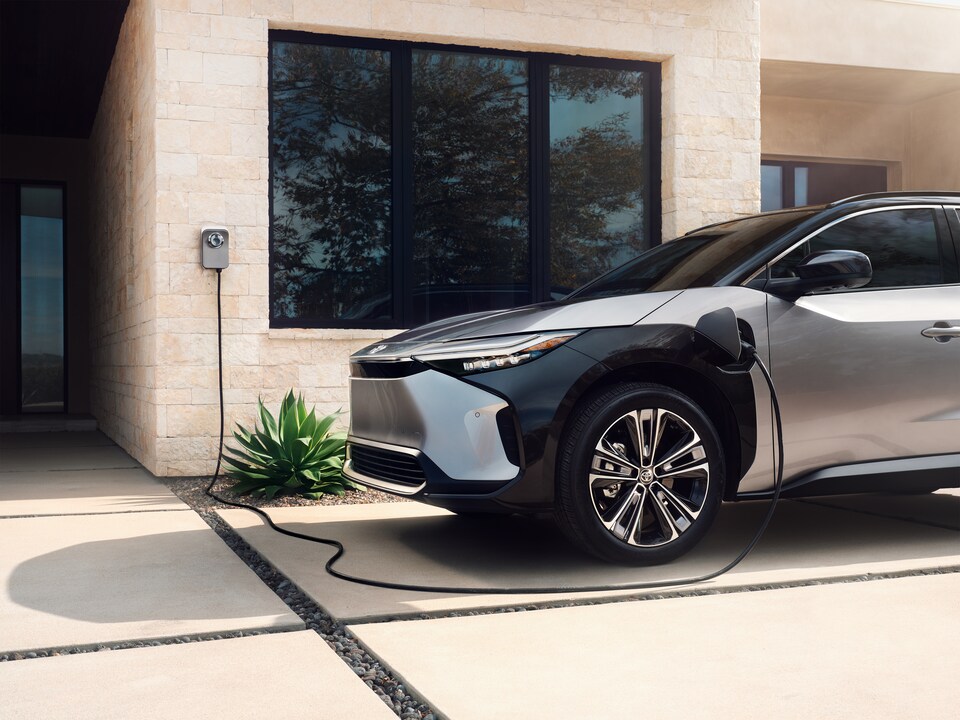 Toyota Electric Vehicles
To understand the basics of vehicle electrification, the 2023 Toyota bZ4X will never require fuel. It's that simple.
The premise being a fuel-free range encompassing an estimated 252-miles well past Fort Wayne. This accomplished via an overnight charge at home. And with no combustion engine to mind, travel is quieter and maintenance is limited to tire assortments and brake systems.
Other details specific to the 2023 Toyota bZ4X are referenced below:
A modern presence is evoked given the sculptural elements to the exterior.
The panoramic roof is very accepting of skies above for a brighter feel to the cabin.
Technologies included are intuitive, and responsive as a result.
So, if you've got the facility to plug-in the 2023 Toyota bZ4X, fuel and oil changes become relics of the past. And there are no emissions released. Period.
Shop Toyota bZ4X
Toyota Plug-in Hybrids
The Toyota plug-in hybrid offers a best-of-worlds approach to travel and sustainability alike.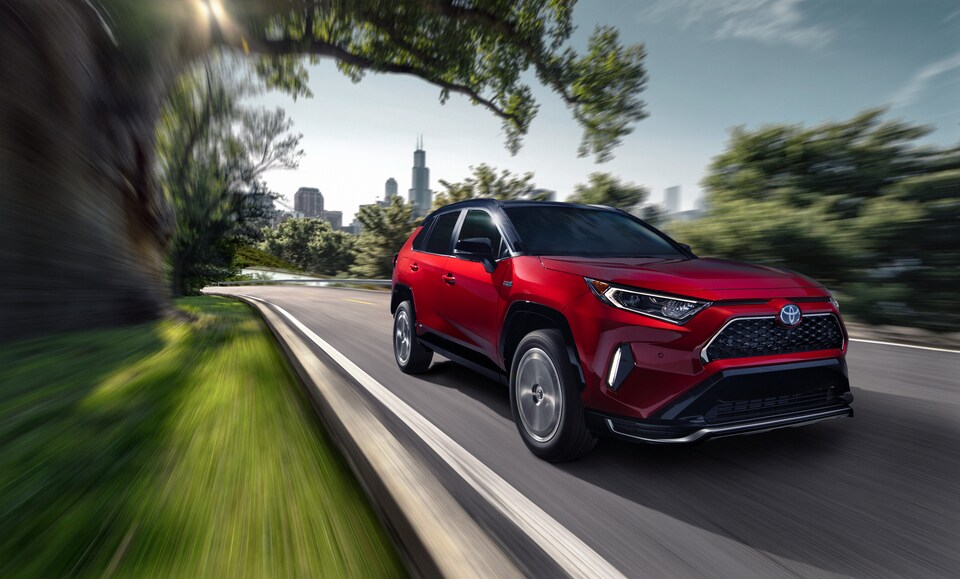 With an overnight charge, the Fort Wayne driver is extended the choice of a fuel-free radius perfect for commuting, hybridized mileage for longer trips or reliance on fuel alone. Here, emissions are lessened if not eliminated given fuel-free ranging. And fueling-up becomes a less frequent.
Of the Toyota plug-in hybrid models featured at Fort Wayne Toyota are the following:
Toyota RAV4 Prime delivers up to 42-miles in fuel-free roaming and 94 mpge in hybridized efficiency.
Toyota Prius Prime offers up 25-miles when selecting EV Mode and an estimated 54 mpge combined.
Shop Toyota RAV4
Shop Toyota Prius
Toyota Hybrid Models
The Toyota hybrid lineup has one defining feature. That is a self-charging electric motor paired to a combustion engine. Here, there's never the need of a plugged-in charge. Simply drive and all mileage earned will benefit from less fuel consumed.
Toyota hybrid models offer the perfect sustainable solution for Fort Wayne drivers unable to plug-in. And by far, there are more Toyota hybrid models on the market.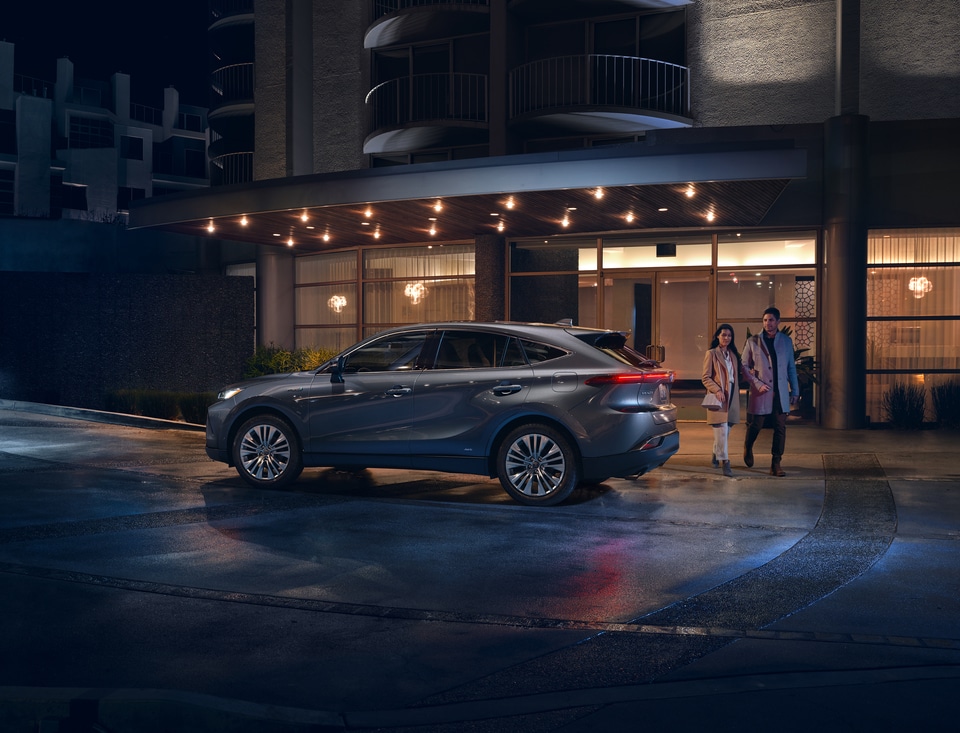 The following hybrids offer a healthy selection to explore at Fort Wayne Toyota:
Toyota Tundra i-FORCE MAX lends an electric motor to the 3.5L, six-cylinder engine for 437 hp generated.
Toyota Venza SUVs feature all-wheel drive and 39 mpg combined.
Toyota RAV4 Hybrid extends 41 mpg when traveling through Fort Wayne.
Toyota Highlander Hybrid Bronze Edition is capable of earning 36 mpg combined and 243 hp.
Toyota Corolla Hybrid provides an attractive exterior when securing 52 mpg combined.
Toyota Camry Hybrid is an impressive sedan harboring the Dynamic Force Engine.
Toyota Avalon Hybrid offers an ambitious platform to a sedan configuration.
Toyota Sienna minivans offer an available all-wheel drive setup for added traction and handling.
Toyota Prius furthers the standard for hybrid vehicles given its established lineage.
Shop Toyota Hybrid Vehicles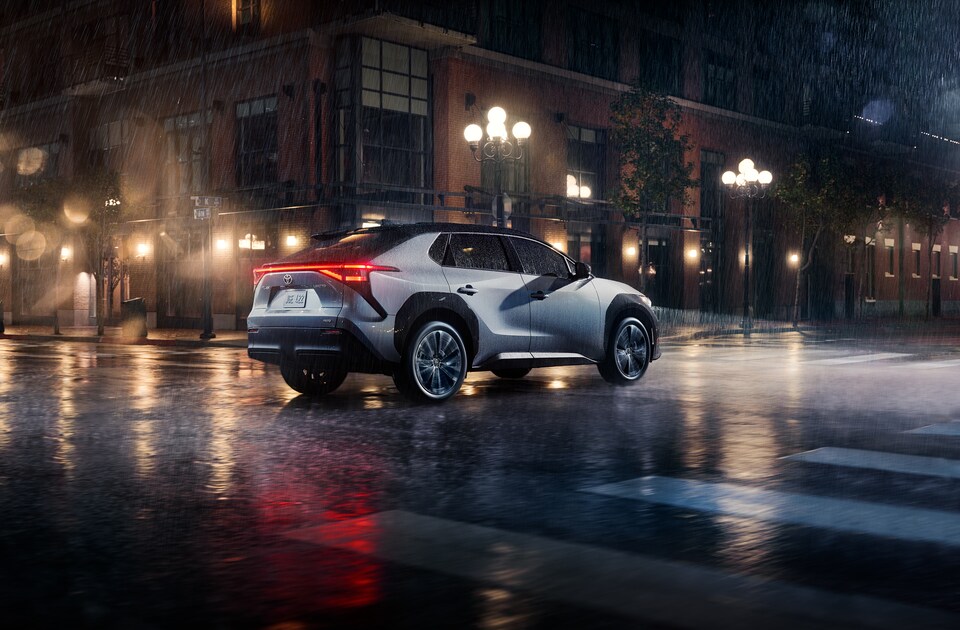 Toyota Fuel-Cell Innovation
In combining hydrogen with oxygen from the surrounding environment, the Toyota Mirai offers a superbly dynamic drive. Sleek contours and a lower posture overall lend more aerodynamic efficiency in two trims.
Other characteristics to note are found decidedly below:
Fuel efficiency is rated to 76 mpg within Fort Wayne and 71 mpg when traveling Indiana highways.
Smart Key System allows for keyless and remote access.
The Bird's Eye View Camera offers a perched view to your perimeter.
Fort Wayne Toyota - Hosting the Full Lineup of Toyota Electrified Vehicles
Visit with us for test drives and more information on Electric Vehicle (EV) Federal Tax Credits applied to your Toyota sustainable preference.
How can we help?
* Indicates a required field