New 2022 Toyota Corolla
Cars For Sale in Fort Wayne, IN
Is the 2022 Toyota Corolla the Right New Car for You?
Fort Wayne Toyota is Your Source for New Toyota Cars in Auburn, IN and Columbia City
When dependability's what you're looking for? You need a Toyota. When value's what you want? You need a Toyota. When you're looking for something with great features, efficient engines, and a smooth driving experience? You need a Toyota.
And when you want the Toyota experience in a compact car package? You need a Toyota Corolla.
That's never been more true than it is now with the 2022 model hitting the road. The new Corolla combines stylish good looks with a robust standard feature suite, rock-solid performance options, and one of the compact market's most competitive price tags.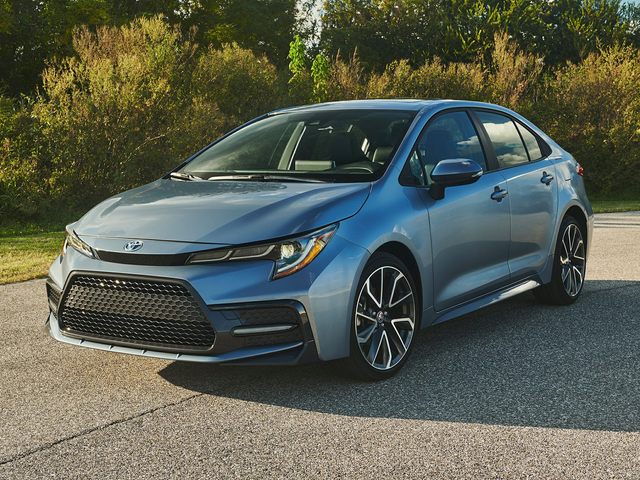 Find the New Toyota Corolla Sedan for You
Are you interested in a new 2022 Toyota Corolla? If you are, you'll find five trim levels waiting for you. These include:
Toyota Corolla L
Toyota Corolla LE
Toyota Corolla XLE
Toyota Corolla SE
Toyota Corolla XSE
One of the keys to the Corolla experience is its commitment to delivering more from the ground up. Even driving home in the Toyota Corolla L, you'll enjoy standard features include a 7-inch touchscreen infotainment system, Apple CarPlay, Android Auto, and Amazon Alexa. You'll get the benefits of Toyota's Safety Sense 2.0 assistance suite.
Automatic high-beams, radar cruise control, lane-departure alerts; every new Toyota Corolla comes with these (and more) as standard equipment.
If you're hoping to find more than that, no problem! The Toyota Corolla's extra trims are chock full of extra features that run the gamut from keyless entry and automatic climate control to premium upholstery, heated seating, and options for a premium sound system. When you add in its five-seat interior, it's no small wonder why the Corolla is one of the compact segment's most persistently popular models.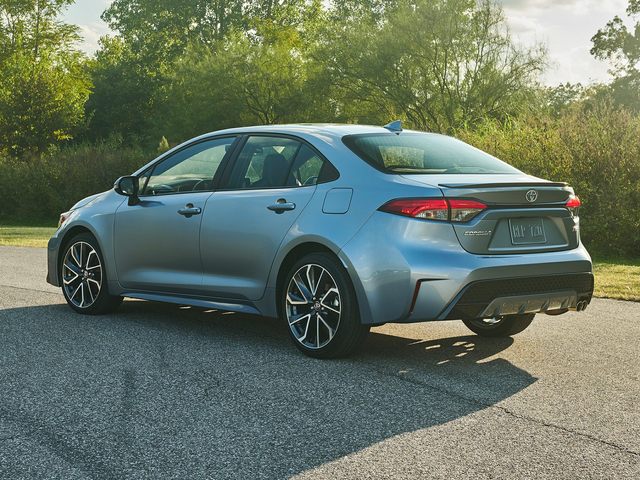 Dynamic Performance Options Designed to Take You Further
The Toyota Corolla isn't going to win awards for its speed and sportiness. That's okay though because it's not designed to. If you're looking for a speedy sports car, we have Toyota models to show you. The Toyota Corolla is made for drivers in Warsaw and Huntington, IN that something smooth, comfortable, and efficient behind the wheel.
It offers three unique engine options:
1.8-liter inline: 139 horsepower, 126 pounds-feet of torque, 30/38 miles per gallon
2.0-liter inline-4: 169 horsepower, 151 pounds-feet of torque, 29/36 miles per gallon
1.8-liter inline-4 + 53-kW electric motor hybrid: 121 horsepower, 105 pounds-feet of torque, 53/52 miles per gallon
Even if you don't opt for the hybrid powertrain, you'll find the new Corolla well-equipped to help you save at the gas pump. Combined with its CVT transmission, it provides the smooth handling and dynamic performance you deserve.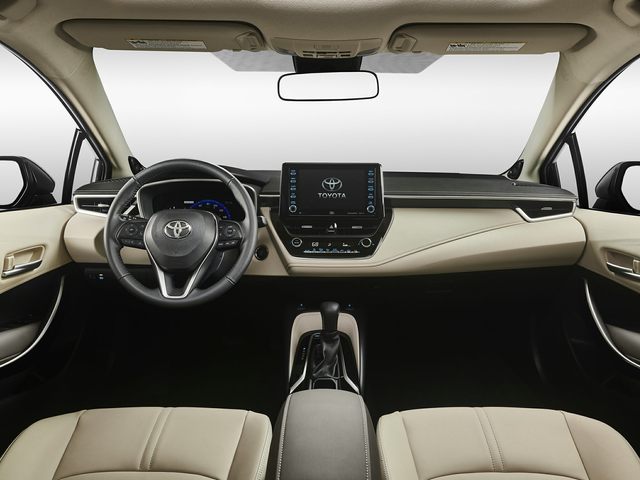 Schedule Your New Toyota Corolla Test Drive at Fort Wayne Toyota
Would you like to know more about the new Toyota Corolla options available in your area? Reach out to the sales team at Fort Wayne Toyota today. We work with drivers all over the Fort Wayne, IN area and more. Our new Toyota inventory includes options for the new Toyota Corolla and more. We have new Toyota financing available including affordable loans and leases for every kind of driver.
If you have new Toyota questions, don't hesitate to give us a call. Our dealership would love the opportunity to chat with you, tell you more about the new Toyota Corolla and more. Reach out to us anytime. We work hard to be a dependable resource for all your driving needs.